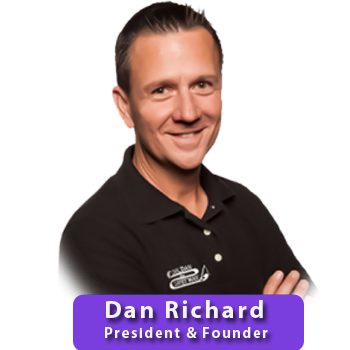 Dan Dan Restoration began as a labor of love for our owner Dan Richard. He began his water damage restoration career years ago as part of another company in the Orlando area. Over time he honed his craft and knew everything there was to know about cleaning up after water damage. He has since moved on from his previous company and decided to open his own business that would provide services for the entire Central Florida region.
Dan calls Sanford/Lake Mary his home, and has been here for over twenty years. With his knowledge of the region, he's able to dispatch his crews from his downtown location quickly and efficiently. By teaming up with local professionals, Dan Dan Restoration is able to provide the best service and attention possible. We have technicians that are available 24/7, because when an emergency strikes, you don't want to wait to have it resolved before further damage happens.
Goals
When Dan started Dan Dan Restoration, he had one goal in mind; helping those who are in need. With a passion for superheroes, Dan feels like there's nothing that should hold someone back from helping others. There are dozens of water damage restoration companies in the area, some larger than others, but where they all fail to reach is Dan's level of commitment to his clients. Every single person that calls is more than just a name and a number; they are someone who he wants to help more than anything else. So if there is water in your home, or business, then all you need to do is call Dan Dan. He'll be there in a flash, and take care of your problem as quickly as possible. He will be your hero, and save the day for you and your loved ones.